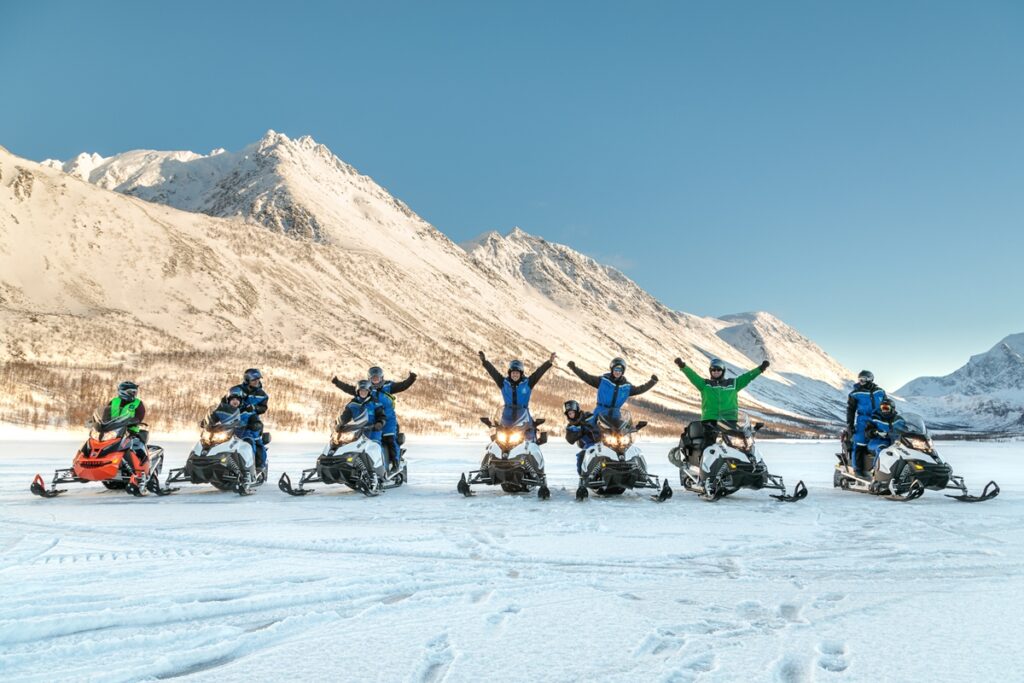 About Xlyngen
XLyngen is a Family business wich started in 2004. We operate with nature- based tourism,and we are located in the northern part of the Lyngen Alps. XLyngen is based in a fishing village called Nord-Lenangen with approximately 170 inhabitants, with long traditions for fisheries, agriculture and industry. Here you can taste the good heather shrimp produced in the area.
XLyngen has accomodation for up to 42 people in fishermen`s cabin and apartments. We have many facilities such as sauna, jacuzzi, boat rental, meeting room and guided activities. Conference and the restaurant are located on the pier overlooking the sea on all sides. We have our expertice from chef, fisheries, health, transport and tourism, as well as nature and cultural guides.
The nature and light of our area is the reason why we settled here. This is what we want to show our guests, as the best in Lyngen all year round, through our seasons. Birding and wildlife are rich and fishing oppertunities are good in the Lyngenfjord.
In the summer you can experience fishing in the midnight sun, hiking and cycling along the fjord and in the mountains. In the fall, hiking is at it best, with great colours and harvesting is in focus ,such as berries and mushrooms. Winter offers good snowconditions with nice skiing and summit trips in the Lyngen Alps. We offer activities such as northern light safaries, snowmobile safaries, and snowshoeing. Our package tours also include reindeer and dogsled trips, as well as whale whaching. Spring bring us bright evenings perfect for skiing in the midnight sun, because the snow still lays up to beginning of june in the mountains.
Our trips often visit the Lyngsalpan landscape conservation area, wich is important to preserver our uniqe flora and fauna for the future, we want to safeguard our culture and nature in our meeting with guests. XLyngen is environmentally certified through Green Key from 2017, because we want to focus on our impact on the arctic climate and the environment.
We provide comprehensive experiences such as daytrips, package tours, and meeting-conference facilities and for those who wants a tailormade stay at XLyngen.
Welcome to us!
Sincerely,
Miriam and Bent, Laila and Geir